At our endodontic practice, we recognize that all our patients are unique, and deserve to receive endodontic care that reflects their individual needs. Our team is committed to working with you and your family to create a positive, comfortable, and customized endodontic experience every time you visit our practice.
Casey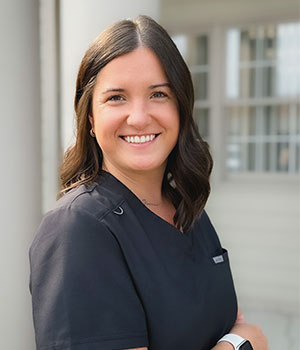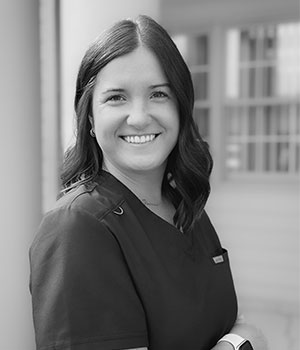 Clinical Manager
With comprehensive expertise in patient care, instrument sterilization, assisting doctors during procedures, and maintaining clinical operations, Casey's skillset and commitment are integral to our team's success.
Casey takes pride in fostering a warm and friendly environment for patients and staff. Her favorite parts of the job are interacting with patients and helping to alleviate their pain, and creating meaningful connections through compassionate care.
Away from the clinical setting, Casey is a devoted wife and a mother to two energetic boys. Juggling her full-time role with her family responsibilities, she finds solace and joy in quality time with loved ones. She loves to explore new places, go shopping, and spend time with family and friends.
Jessica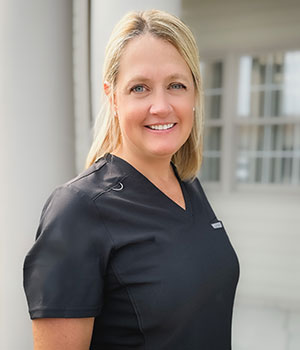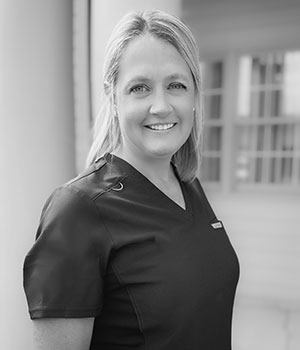 Endodontic Assistant
Jessica is a dedicated dental assistant and has been an essential member of our team for years: skillfully assisting patients and contributing to their positive experiences.
Ensuring patients' comfort is at the heart of her responsibilities, and she finds immense satisfaction in making each patient's visit a seamless and pleasant one.
Off-duty, Jessica's life is enriched by her marriage of more than 25 years to her husband Dan and their three amazing grown boys. The Francis family is completed by their beloved dogs, Oliver and Laney. In her free time, Jessica likes nurturing her garden, enjoying a game of pickleball, and escaping to the tranquil shores of Marco Island whenever time allows.
LeeAnne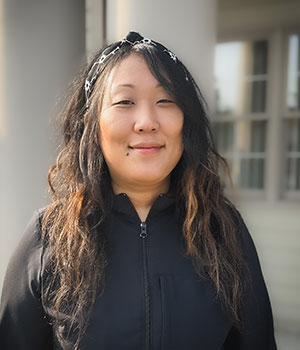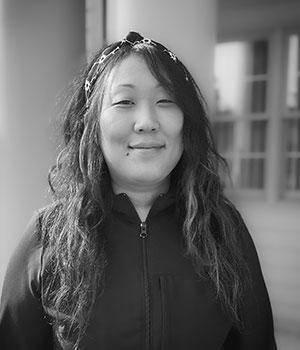 Front Desk Coordinator
As front desk coordinator, LeeAnne will be there to greet you when you come in, help you with your insurance paperwork, and set up appointments. Her genuine passion for helping others shines through in her dedicated approach to patient care, which ensures a seamless experience from the moment you walk through our doors.
LeeAnne takes immense pride in the exceptional treatment we provide to our patients. Her commitment to delivering top-notch service is evident in her interactions and her genuine concern for everyone's well-being.
Beyond her professional pursuits, LeeAnne is also an accomplished musician. She enjoys playing both the guitar and piano, and channeling her creativity through music. Her culinary skills are equally impressive, as she embraces cooking as an art form. Music and food hold a special place in her heart, because they allow her to express herself and find happiness. She cherishes spending quality time with her husband and their two fur babies.
Laura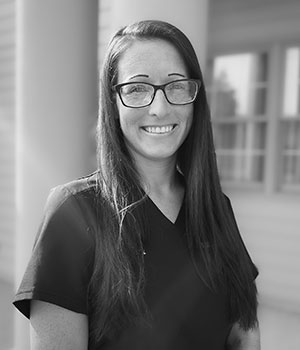 Endodontic Assistant
With a wealth of experience as a dental assistant, Laura skillfully helps the doctors during endodontic procedures, to ensure smooth treatments and excellent patient experiences.
Laura's favorite aspect of her role is working closely with our exceptional team and actively participating in the patient's journey towards improved oral health. She finds great fulfillment in being part of a cohesive team that not only provides exceptional care but also serves as great mentors.
At home, she likes to play sports with her husband and three kids and support them in their cheerleading and basketball pursuits. A devoted mother of three incredible children, she embraces the joy and challenges of parenthood. When they're not busy with the kids' activities, Laura and her husband are out on cool motorcycle rides or taking leisurely walks to the park with their dog.
Paige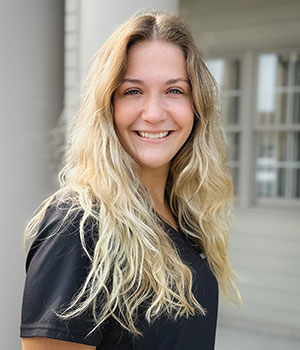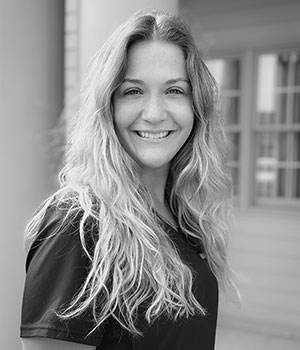 Endodontic Assistant
Paige is our dedicated and skilled endodontic assistant who plays a pivotal role in ensuring the seamless operation of our practice. Given her deep understanding of patient care and HIPAA compliance, and meticulous organization, Paige's expertise is invaluable in schedule coordination, chart management, and instrument sterilization, which sets the stage for optimal patient experiences.
Her enthusiasm for patient interactions is palpable; she finds great joy in engaging with our patients, ensuring their comfort, and making their visits as pleasant as possible.
Away from the dental office, Paige is a self-proclaimed food enthusiast. Her furry companion, Lucy, stands as a faithful partner in her adventures. In her free time, Paige likes to watch horror movies, read thrilling crime novels, and spend time with her close-knit circle of family, boyfriend, and friends.
Renee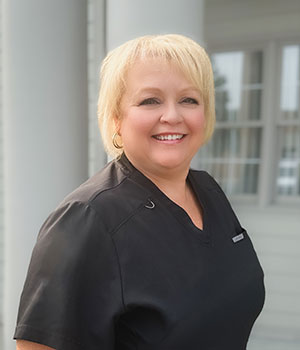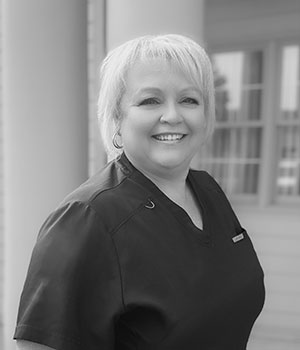 Office Manager
With a remarkable 30 years of experience in the dental field, Renee's expertise encompasses both administrative and clinical spheres. She manages the practice's day-to-day operations, oversees patient and employee relations, orchestrates staff recruitment and training, ensures regulatory compliance, and drives marketing and communication efforts. Boasting a Bachelor of Arts in advertising from Michigan State University, Renee also possesses proficiency in handling accounts receivable and accounts payable, and navigating the complexities of insurance procedures.
Renee's favorite part of the job is working with such an amazing team, and she takes pride in everyone's shared dedication to delivering exceptional patient care and comprehensive treatment information, particularly during complex procedures like root canals.
Beyond her professional realm, Renee cherishes moments spent with her family, including her granddaughter. Supporting her son's musical pursuits and attending her daughter's dance company performances are among the many joys she finds in her personal life. During the warmer months, she and her husband love spending time on the water on their boat.